Conversations About Race


A publication acting as a tool to navigate the conversations surrounding race.
"Time to act, not react."
There was an editorial team of 6 members for this publication by which content was gathered over 3 months. 2000 copies printed using lithography press in Poland. Collaged visuals created by Will Devlin. Designed by myself and my partner in crime Meg Alderson.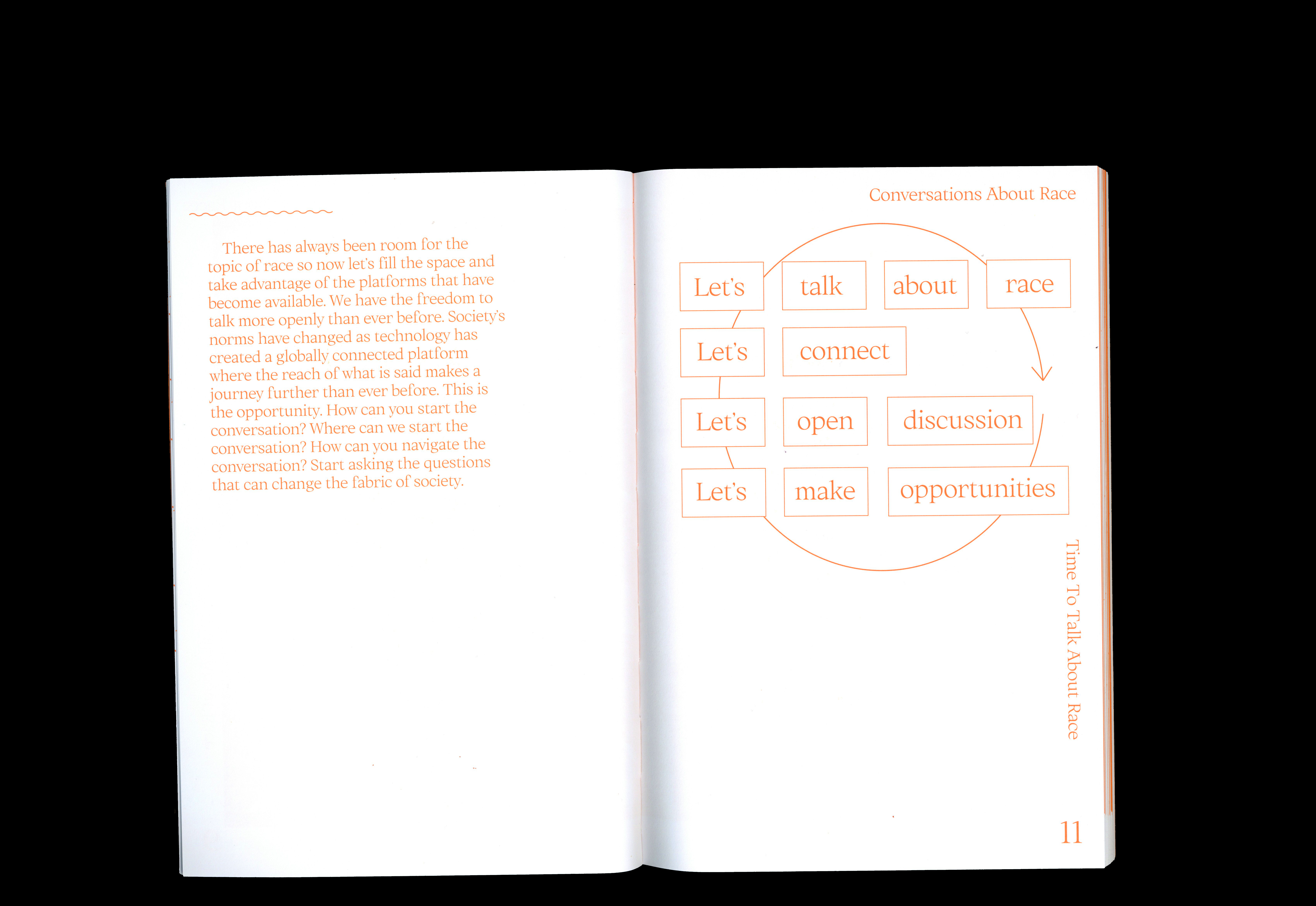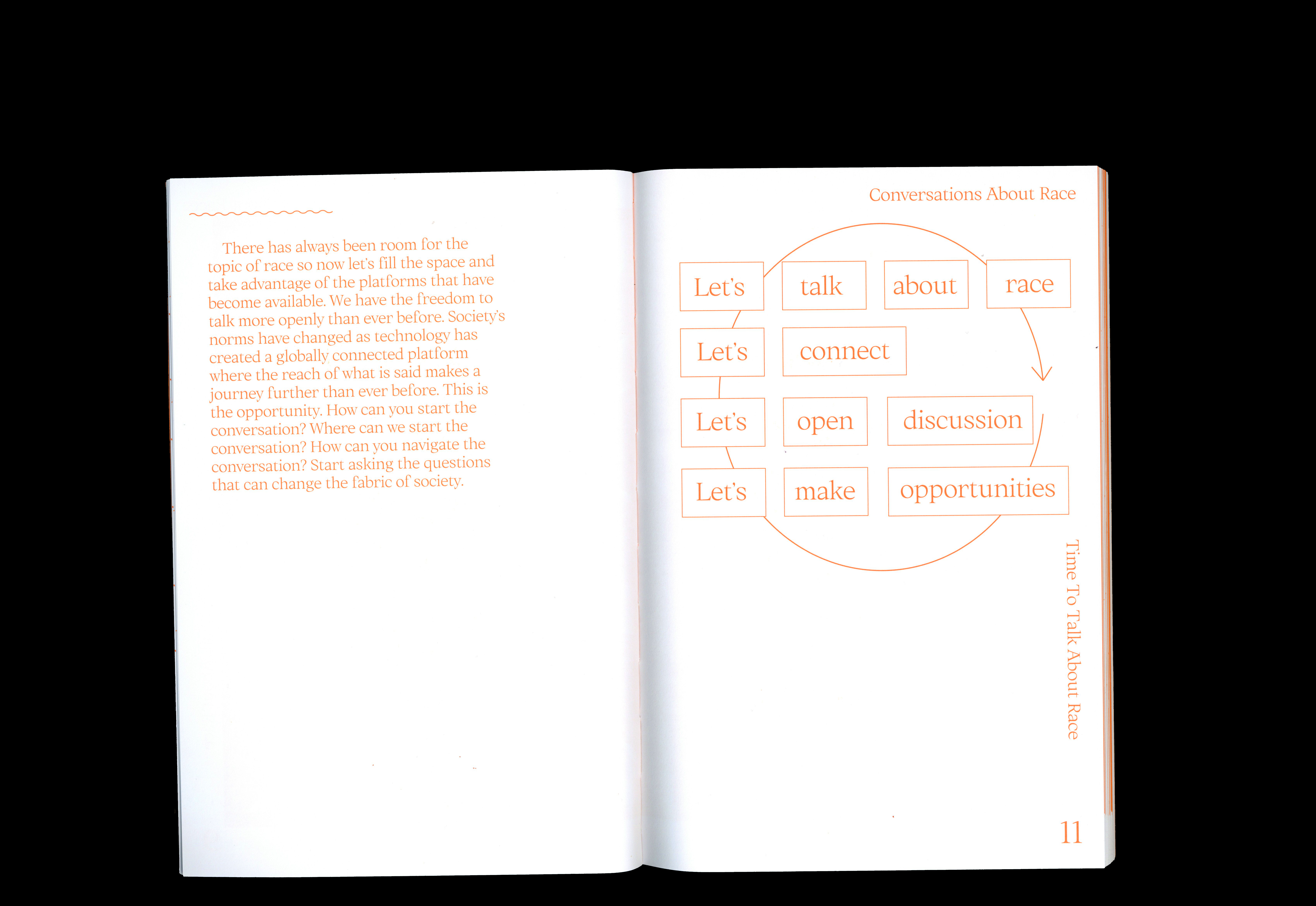 https://www.megalderson.design